Announce Your Arrival With A Police Siren
If you need to make sure other motorists know you're coming, a police siren will not fail to get the job done. Security companies, off-roaders and other motorists will find that Assured Automotive has the police siren models they need to keep the roads safer even in the face of an emergency.

At Assured Automotive, we've been in the industry since 1991. In that time, we've built a reputation for delivering quality products to consumers all over the United States and beyond. We bring experience and the right parts to every sale from exhaust tips to police siren kits.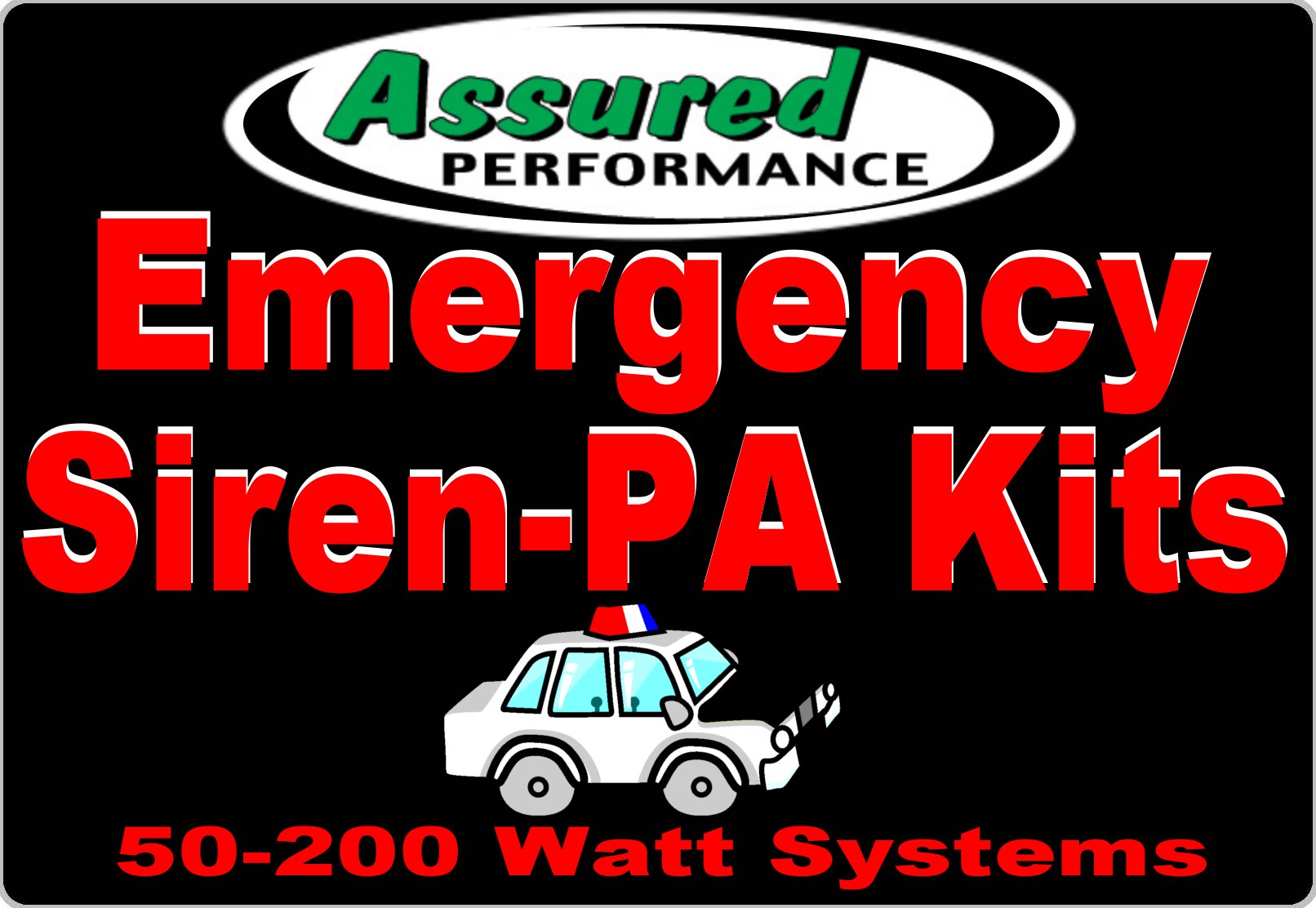 When you shop Assured Automotive online, you'll find that every part listed on our store is available in stock and ready for delivery. In fact, we pride ourselves on maintaining a track record of getting parts shipped to clients all over in one business day or less.
If you're in need of a police siren, but aren't sure what model is right, our professional staff is here to help. We can answer questions about our products, technical questions and more. It's our mission to make certain our customers have access to the knowledge they need to make the right buying choices for their situation.
Our siren and horn product line is extensive and includes:
Police siren models – We offer full police siren models that are meant to denote the presence of emergency vehicles on the road. These are ideal for situations where other vehicles must be directed to move over in haste.

Air horns – If a police siren isn't quite right for the circumstances of use, our air horn line might fit the bill better. We offer an extensive line of air horns that offer up to 152 decibels of power. In addition to standard horns and musical horns, we also offer complete kits that include a complete Viair 150psi compressor and tank package.
Compressors – Select a car audio device like an air horn that demands the use of a compressor and we will have the part you need. Our Viair compressor line is designed to work with the many horns we offer and have in stock.  Our Viair Compressor kits can also be used for suspension air bags, air lockers, air tools and of course to inflate tires.

Order a police siren from Assured Automotive and you can rest assured your purchase will be handled as a priority. Everything found in our online store is in stock and awaiting delivery right to your door. This means we take the waiting and the hassle out of shopping for custom parts. Plus, we offer you access to our friendly service staff to answer any questions you may have about parts.
At Assured Automotive, it is our job to make your customization job go easier. If you're ready to buy a police siren, we provide you with several ways to achieve the goal. You can order from the comfort of your own home through our website or you can call us directly at (800) 259-8627 or internationally at (602) 617-5331. We're here to assist weekdays from 8:30 a.m. to 4:30 p.m. Pacific Time, except for holidays. We use PayPal for transactions to insure your security and provide convenience.
We accept all Major Credit Cards.

Our phone hours: 8:00am-5:30pm PAC Monday-Friday.
Enjoy your shopping experience at AssuredAutomotiveCompany.com
Copyright (c) 2018 Assured Automotive Company. All rights reserved.